These two novels were written in 2000 and 2001, and are far removed from the subject matter of Be Still, my book of devotionals. Both novels are crime/thrillers, and are what I term hard core, in that they contain  profane language and adult situations. They are from a very different and distant time in my life, and though I realize they are not for everyone, I am not ashamed of them. Both novels are fast-paced, page turning adventures. If you are looking for thrilling entertainment that is pure fiction, you've come to the right place.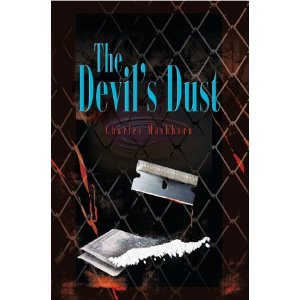 "The Devil's Dust"
Danny Mercer plans a well-thought-out heist to rip off a large amount of cocaine from Never Moore, one of the biggest, baddest drug dealers in the state of Kansas. The tables turn, however, when Danny's cohorts all playing leading roles in the conspiracy, decide they want a bigger cut of the profits. The heist turns into a dangerous game of keep away, and all hell breaks loose. Sex, drugs and general mayhem are the order of the day as a cast of all too believable characters runs wild in Albuquerque, New Mexico. The game is deadly and the rules are simple...the winner is the last one standing.
This 2000 thriller is available at on-line book dealers Amazon and Barnes&Noble .
---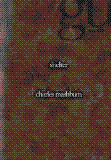 "Shelter"
Two men, worn boot heels clicking on time-smoothed asphalt, pass beneath a dimly glowing streetlight. In the eyes of one there shines the very slightest glimmer of hope, yet he is filled with anger. Anger directed at a world that has taken everything from him and cast him aside. The other man's eyes show no change or emotion as he slips into the murky night and clicks softly into darkness. His eyes are as black and empty as his soul. These men without homes move purposefully through the frigid night, edging closer to victims yet unknown. Tired of begging, they intend to take what they want from a city that attempts to ignore and deny their mere existence. In the end.... a mother will weep, a father will curse, and two young women will pick up the pieces and begin their lives anew. In time the victims will heal. One of the homeless men will die... and the other will find "Shelter".
Another crime/thriller, this fast-paced novel is also available at on-line book dealer Amazon.
THANKS!